Bruno de Almeida's first album CINEMA IMAGINADO Volume 1 is a hybrid of jazz, funk and spoken word featuring extraordinary musicians such as Graham Haynes on cornet and Ricardo Toscano on alto sax, along with an eclectic group of thirty world-class musicians.
Bruno de Almeida's return to music from filmmaking paints a sonic and lyrical universe that is reminiscent of his independent films. Comedy and drama meld effortlessly into decaying urban landscapes full of compelling off-beat characters.
The album is available on all digital platforms, CD and vinyl.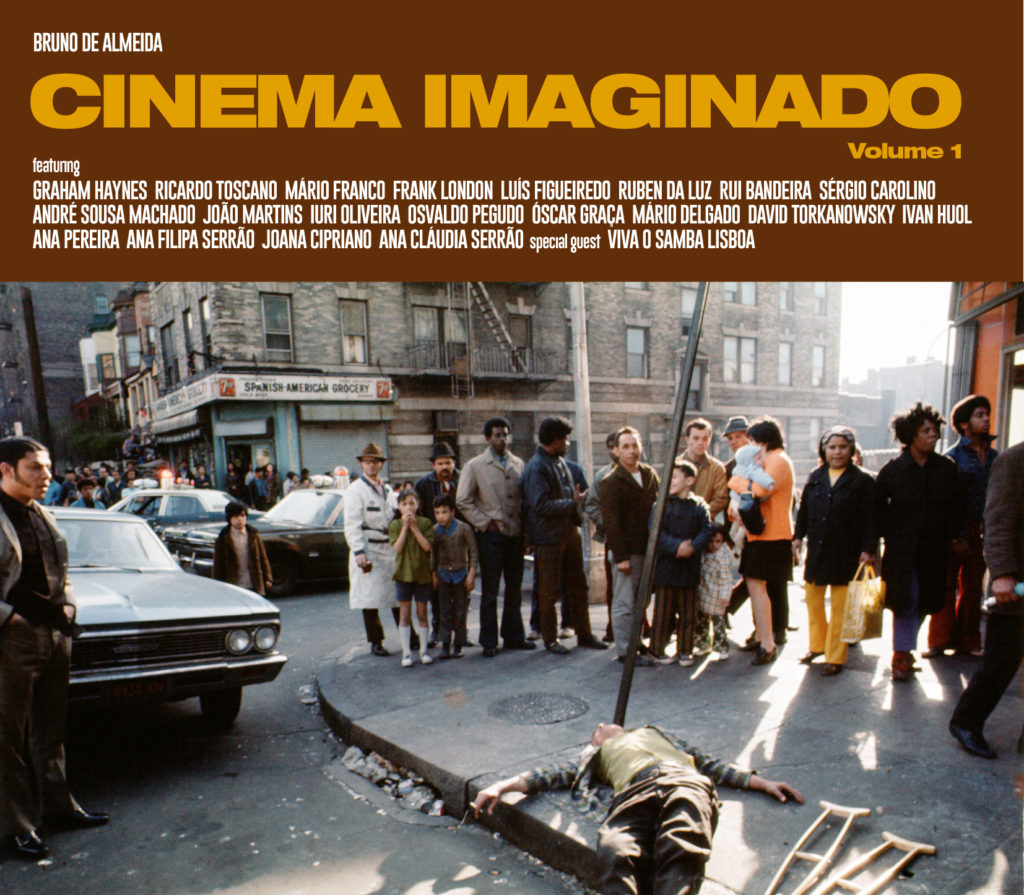 Liner notes
If cinema is truth 24 frames per second, Cinema Imaginado is truth 120 beats per minute. Listen closely and you'll feel the celluloid strip with its ripped sprocket holes spool through the film projector in your brain. A vibrant mental metropolis sprawls before you. Its soul yet to be sucked out by the obscenely rich and the terminally shallow. Here, it's still the epicenter of the eccentric universe. The capital of the restless and the misfit. You can smell the desperation and inspiration wafting like hot steam through the grates in the asphalt. This fecund landscape, much like decaying organic matter, has the power to spawn new life from death. A feast for the spiritual acrobat, Cinema Imaginado is the uncompromising soundtrack to dreams from long ago that refuse to vaporize. Part chronicle, part homage, like chewing gum stuck to the bottom of your shoe and to your consciousness, it can't be sanitized. As the end credits to this sonic movie roll before your mind's eye, you'll know why past is always present.
Frank Coelho
Credits
Bruno de Almeida – Voice, guitars, keyboards
Graham Haynes – Cornet, flugelhorn, percussion
Ricardo Toscano – Alto sax
Mário Franco – Electric bass, double bass
Frank London – Trumpet
Luís Figueiredo – Piano, Fender Rhodes
Rúben da Luz – Trombone
Rui Bandeira – Bass trombone
Sérgio Carolino – Tuba
André Sousa Machado – Drums
João Martins – Drums
Ivan Huol – Drums
Iúri Oliveira – Percussion
Osvaldo Pegudo – Percussion
David Torkanowsky – Hammond Organ
Óscar Graça – Piano
Mário Delgado – Electric guitar
Ana Pereira – Violin
Ana Filipa Serrão – Violin
Joana Cipriano – Viola
Ana Cláudia Serrão – Cello
Special guest: Viva o Samba Lisboa
Eduardo dos Santos Ferreira Filho – Guitar
Bruno Pereira da Silva – 7 string guitar
Lucas de Assis Sousa Ferreira – Ukele
Eron Gabriel Barbosa dos Santos – Drums
Humberto Mateus – Percussion
Cicero Mateus – Percussion
Wesley Victor Santiago – Percussion
Wilton Vieira Lima – Percussion
All music and words by Bruno de Almeida, except "Downtown 85" words by Bruno de Almeida, music by Mário Franco, Ricardo Toscano, André Sousa Machado and "Film Noir" music by Bruno de Almeida and Graham Haynes.
All music arranged by Bruno de Almeida, except "Broken Blues" arranged by Graham Haynes, "The Girl from Tijuca" arranged by Viva o Samba Lisboa and "Lifetime" arranged by Mário Franco.
Produced by Bruno de Almeida
Associate producers Mário Franco and Graham Haynes
Executive producer Vanessa Alvarez
Mixed by João Pedreira @ Estúdios Valentim de Carvalho on January 2022. Recorded by Miguel Martins, João Pedreira, Tadeus Mascarenhas, Rodolfo Cardoso and Bernardo Estrela, assisted by Paulo Marques, between March and December 2021 @ BA Music (Lisbon), Estúdios Valentim de Carvalho (Paço de Arcos), Estúdio Casa das Máquinas (Salvador, Bahia), York Studios (New Orleans), Estúdios Ninho (Ovar), Atlantico Blue Studios (Paço de Arcos), Putchiu (Lisboa) and Arco Films (New York).
Mastered by Paulo Jorge Ferreira at Avantools.
Music copyist Eduardo Proença.
Creative consultant Frank Coelho.
Cover photo by Camillo José Vergara
Studio Photos Sebastião Varela
Publishing BA Music SPA 2022
"Film Noir" co-published by Dippermouth Music
A BA Music production with the support
of the Portuguese Society of Author's Cultural Fund
Copyright BA Music 2022
All rights reserved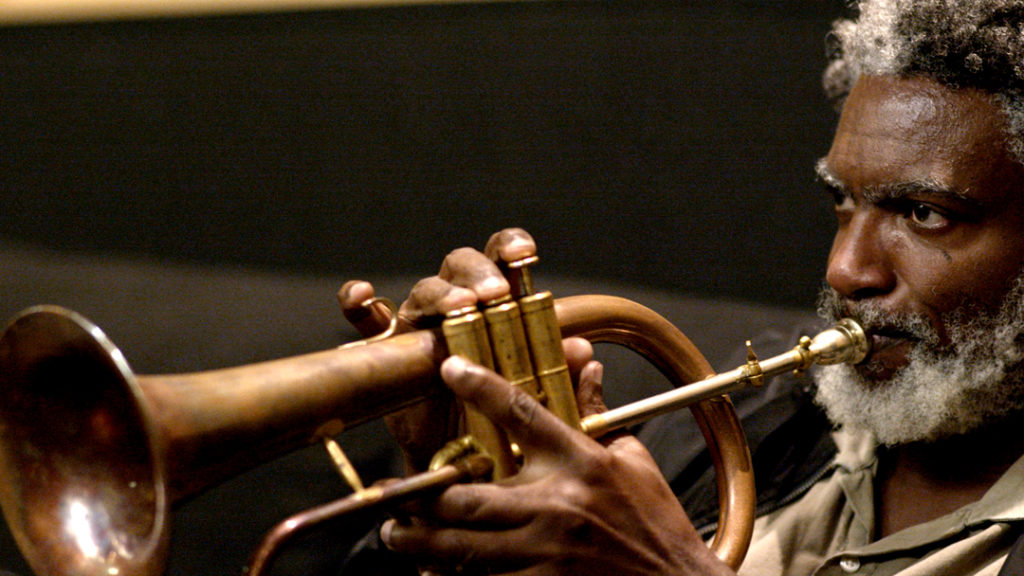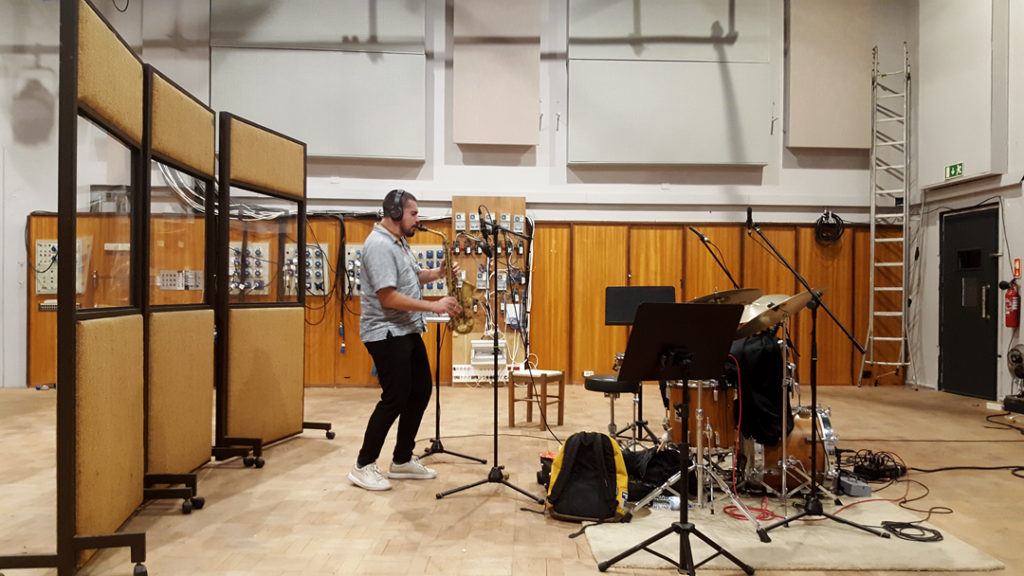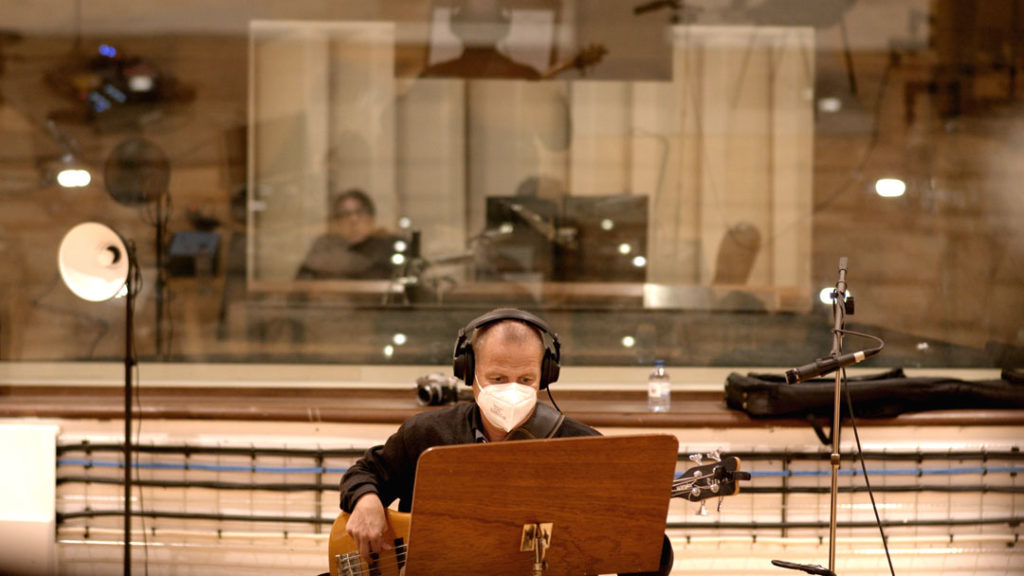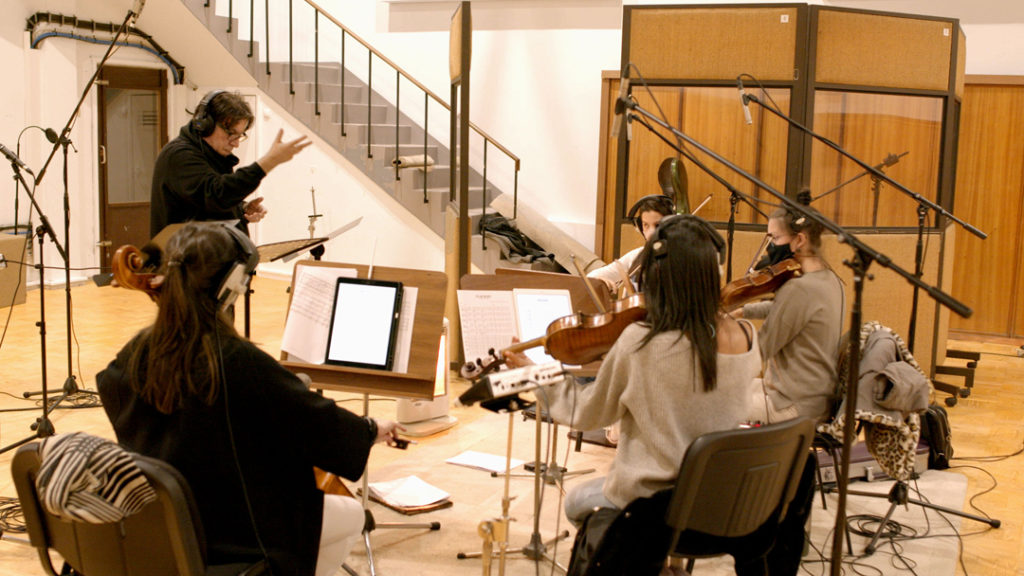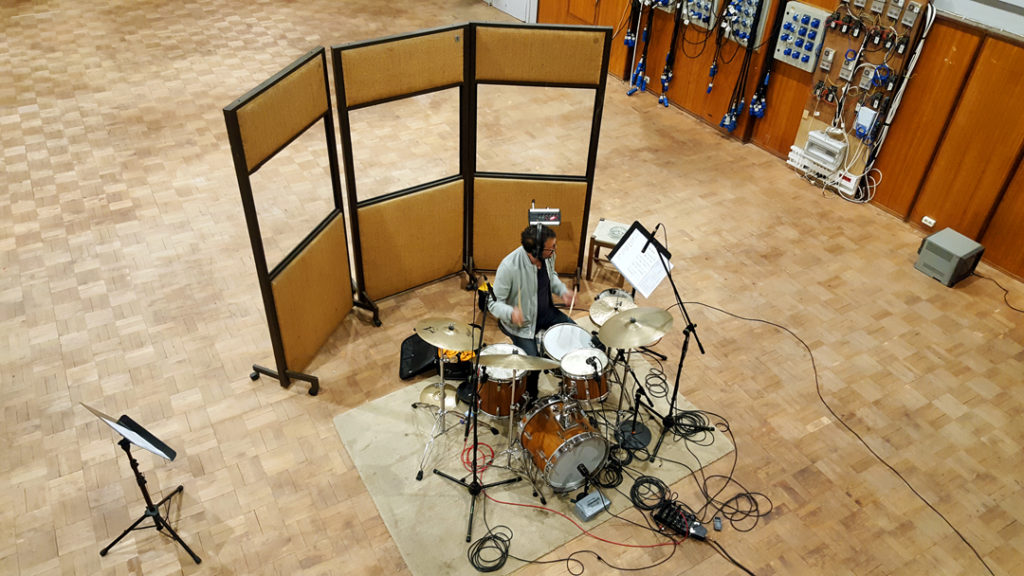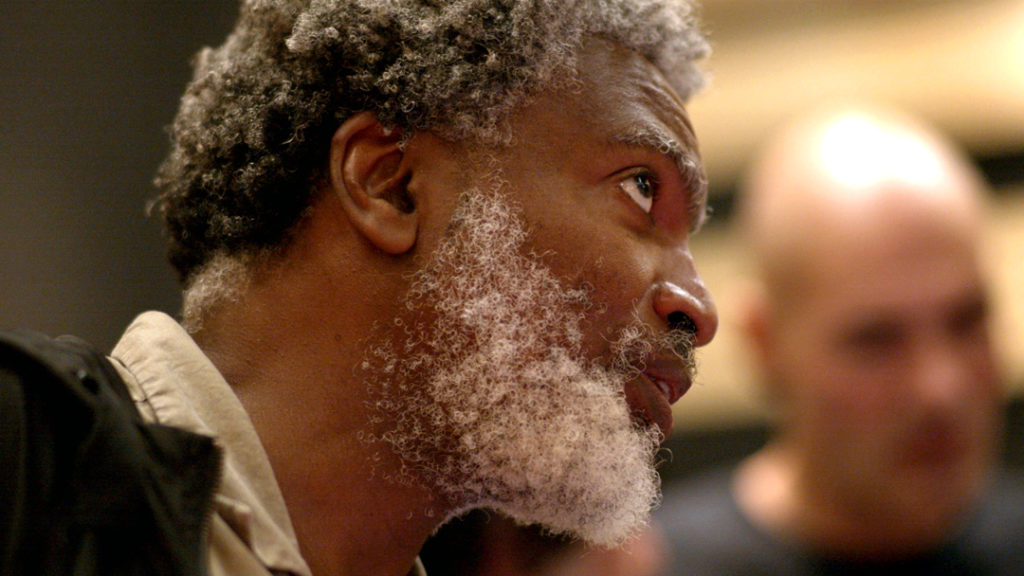 Press:
Expresso, Revista – Rui Miguel Abreu, April 14, 2022 (English)
Expresso, Revista – Rui Miguel Abreu, April 14, 2022 (Portuguese)
Jornal de Letras / Visão – João Pedro Mendes, April 6, 2022 (English)
Jornal de Letras / Visão – João Pedro Mendes, April 6, 2022 (Portuguese)